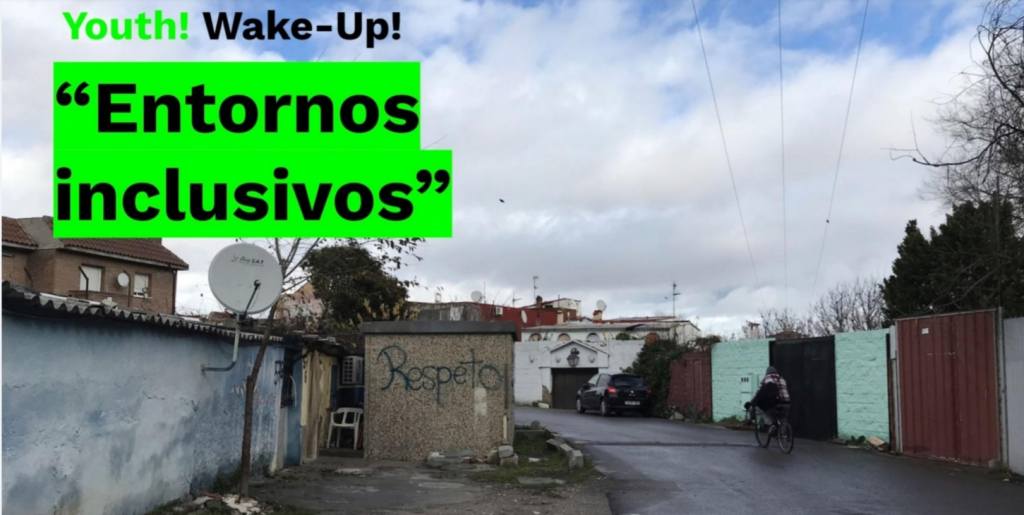 Youth! Wake-Up!
Entornos inclusivos en Cañada Real

Description of the project and the work to be done
El proyecto está diseñado en las siguentes fases:
1. Mapeo de los menores para conocer su situación y necesidades - en desarrollo
2. Crear un entorno adaptado en el que puedan desarrollar su autonomía y relaciones de amistad dentro de su propia comunidad - en desarrollo:
Dentro de esta fase se realizan:
- Actividades de ocio y tiempo libre con 2 grupos de niños con necesidades especiales en Cañada Real, en un horario de: Viernes: 17.00-19.00 / Sábado: 10.00-12.00.
- Voluntariado de verano tipo campamento urbano, durante las 2 primeras semanas de julio, de lunes a viernes de 10.00-13.00.
3. Crear conversaciones entre una psicóloga y sus madres para darles herramientas par el desarrollo de sus hijos y un lugar en que poder sentirse acompañadas y entendidas.

Se planea la involucración de adolescentes de Cañada Real en cada una de las fases.

ACTUALMENTE BUSCAMOS VOLUNTARIOS PARA EL DESARROLLO DEL CAMPAMENTO DE VERANO QUE TENDRÁ LUGAR LA PRIMERA QUINCENA DE JULIO EN CAÑADA REAL: 5-16 JULIO 10.00-13.00
Project Objectives
Good health and well-being
Quality education
Gender equality
Reduced inequalities
Peace, justice and strong institutions
Partnerships for the goals
Type of activity
Local volunteering
Number of places
5 places
Languages needed
Castellano. Se valora positivamente el conocimiento de árabe.
Languages spoken by the NGO
Inglés. Castellano.
Age range
Indifferent (over 18)
Project duration
Jan
Feb
Mar
Apr
May
Jun
Jul
Aug
Sep
Oct
Nov
Dec
Volunteering time table
Weekly work days:
Junio- Viernes: 17.00-19.00 / Sábados: 10.00-12.00
Other projects of this NGO