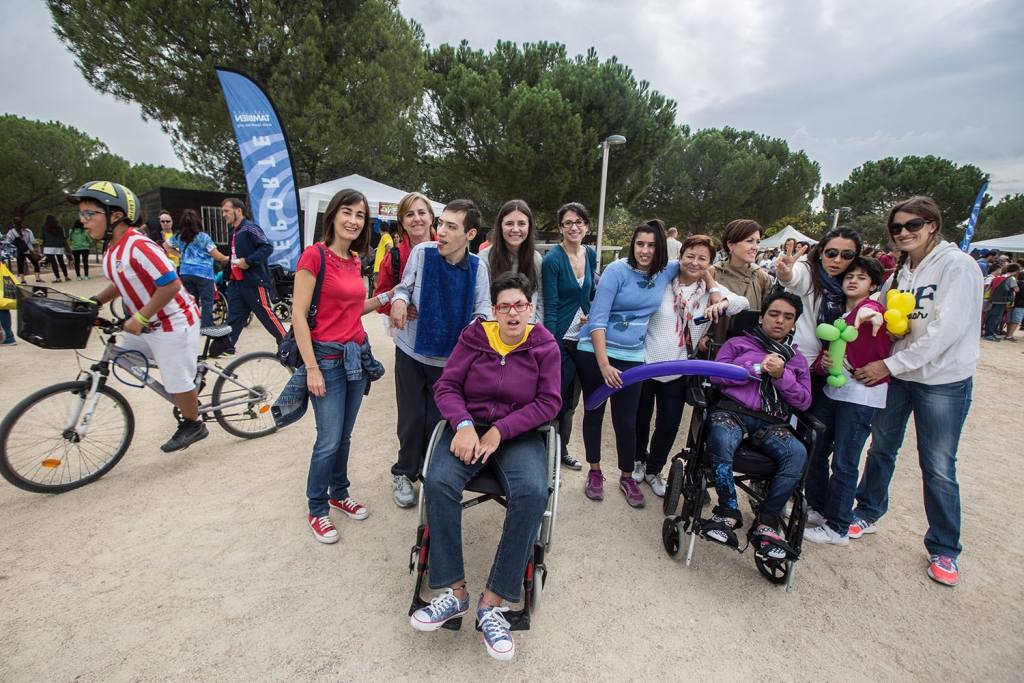 Nadie Solo Voluntariado
Actividades con personas con discapacidad

Representative:
Natuca Requero
Description of the project and the work to be done
El programa de actividades con personas con discapacidad está dirigido a alumnos de Centros de Educación Especial y Centros Públicos Ocupacionales , dependientes de la Comunidad de Madrid. Este programa contribuye a la normalización e integración social de personas con discapacidad intelectual y a veces física, a través de actividades para el ocio y tiempo libre, ofreciendo, al mismo tiempo, un apoyo y respiro a los familiares y cuidadores de la persona con discapacidad, sobre todo a aquellos que carecen de recursos económicos o socioculturales.
Durante los meses del curso escolar las salidas se realizan los sábados por la mañana cada quince días. Las actividades que se desarrollan son:

- Salidas de adaptación al entorno. Salidas de ocio y tiempo libre realizadas en sábado con una periodicidad quincenal.

- Aula de ocio y tiempo libre: en locales cedidos por el Ayuntamiento de Madrid, NadieSolo organiza ludotecas donde las personas con discapacidad participan en actividades como manualidades, juegos, teatro, talleres, etc.. Se realiza los sábados por la mañana, orientados por dos monitoras de ocio y tiempo libre.

- Actividades deportivas, juegos al aire libre, etc.
Project Objectives
No poverty
Good health and well-being
Quality education
Reduced inequalities
Type of activity
Local volunteering
Number of places
25 places
Languages needed
Castellano
Languages spoken by the NGO
Castellano / Ingles
Age range
Indifferent (over 18)
Project duration
No specific dates
Rules
esta oportunidad requiere de un compromiso continuado, las salidas serán cada 15 días con una duración de 4 horas
Other projects of this NGO