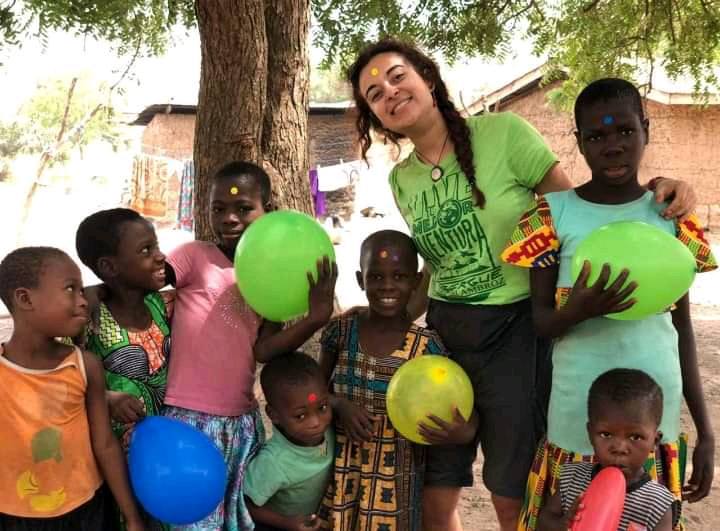 Dunenyo Global Project
Dunenyo Global Project

Descripción del proyecto y el trabajo a realizar
We offers meaningful programs in orphanages, healthcare, Photography, Eco-tourism, teaching in our schools, women empowerment, street children, medicine, journalism, disability, construction Agriculture and many more.

Our Projects:-
Education
Educational programs range from lending a hand at an elementary school to teaching English to adults in order to improve their job opportunities. Volunteers might provide vocational training or health and hygiene education through workshops for girls, teach photography, run workshop in high schools, run reading clinics or tutor struggling students at an after-school program.

Environment
Environmental projects may have volunteers working in an office preparing educational materials, outside creating trails (or recycling, or picking up trash, or planting and tending flora), or in schools or neighborhood centers providing community outreach. In a context where putting food on the table is a more urgent need than care of the environment for many families, volunteers should look for projects that combine community outreach and education with their efforts and know that their presence can help draw attention to an area that might have been overlooked by the local community in the past.

Health
While opportunities abound for specialized skills, from first-aid training to heart surgery, health outreach you don't necessarily need to be a medical professional to assist in a community health clinic or public hospital. Volunteers may be able to help organize workshops, assist medical staff, provide translation skills, health talks, or raise awareness on issues such as HIV/AIDS, hygiene etc.

Women's Empowerment
Volunteer opportunities that focus on women might include promoting associations of in our sewing, soap making, tie and die fabrics, catering workshop, or supporting workshops on everything from civil rights to home finances, teaching photography. According to UN Women, "there is a direct link between increased female labor participation and growth," and World Bank studies demonstrate that women are more likely than men to spend their income on food and education for their children, making investments in women a critical part of development.

Agriculture
Agricultural work might be on a rural community farming or permaculture project. The best of these projects include local outreach— such as demonstration farms and educational workshops in schools—that support a community-wide change in thinking about agriculture.

Children and Youth
Volunteers might work with kids at an orphanage or nursery, tutor teens in English or math, or organize sports activities for at-risk youth. The most effective child care centers are those that provide a quality education that prepares the children and youth for an economically viable future, and engaging alternatives to the temptations of drugs and gangs.

Disability project:
With the help of our volunteers,we provide home care for our disabled children and adults. Currently, we are planning to establish a care center to provide education and training for all kinds of persons with disabilities.

Capacity Building:
We train women, school pupils, and youth in strategies for personal development and self-employment skills.

Computer education:
We train local school pupils in computer skills as part of their subject and also train young women to boost their employment skills.

Construction:
We need help with the construction and renovation of classrooms, libraries, skill centers, cabins, and health centers etc

READY TO START YOUR ADVENTURE?
Immerse yourself in each destination's unique landscape and authentic culture, while having a positive impact every step of the way. Our volunteer trips provide you with a perfect combination of meaningful project work, cultural immersion, and off-the-beaten-path adventures.

From the moment you step off the plane, you will be supported by our experienced team.

Come join our meaningful volunteer programs and change the way you see the world!
Objetivos del proyecto
Fin de la pobreza
Hambre cero
Salud y bienestar
Educación de calidad
Igualdad de género
Agua limpia y saneamiento
Energía asequible y no contaminante
Trabajo decente y crecimiento económico
Industria innovación e infraestructura
Reducción de las desigualdades
Ciudades y comunidades sostenibles
Producción y consumo responsable
Acción por el clima
Paz, justicia e instituciones sólidas
Alianzas para lograr los objetivos
Tipo de actividad
Viaje solidario
Localidad/Barrio
Have Etoe
Número de plazas
20 plazas
Idiomas necesarios
English
Idiomas hablados por la ONG
English
Duración del proyecto
Sin fechas concretas
Horarios del voluntariado
Días de trabajo semanal:
5
Horas/Día:
4 horas al día
Servicios incluidos
Seguro de voluntariado
Cama en habitación compartida
Cama en habitación individual
Desayuno
Comida / Almuerzo
Cena
WC compartido
WC privado
Ducha
Internet
Normas
Volunteers are required to make donations or fundraise for the project.