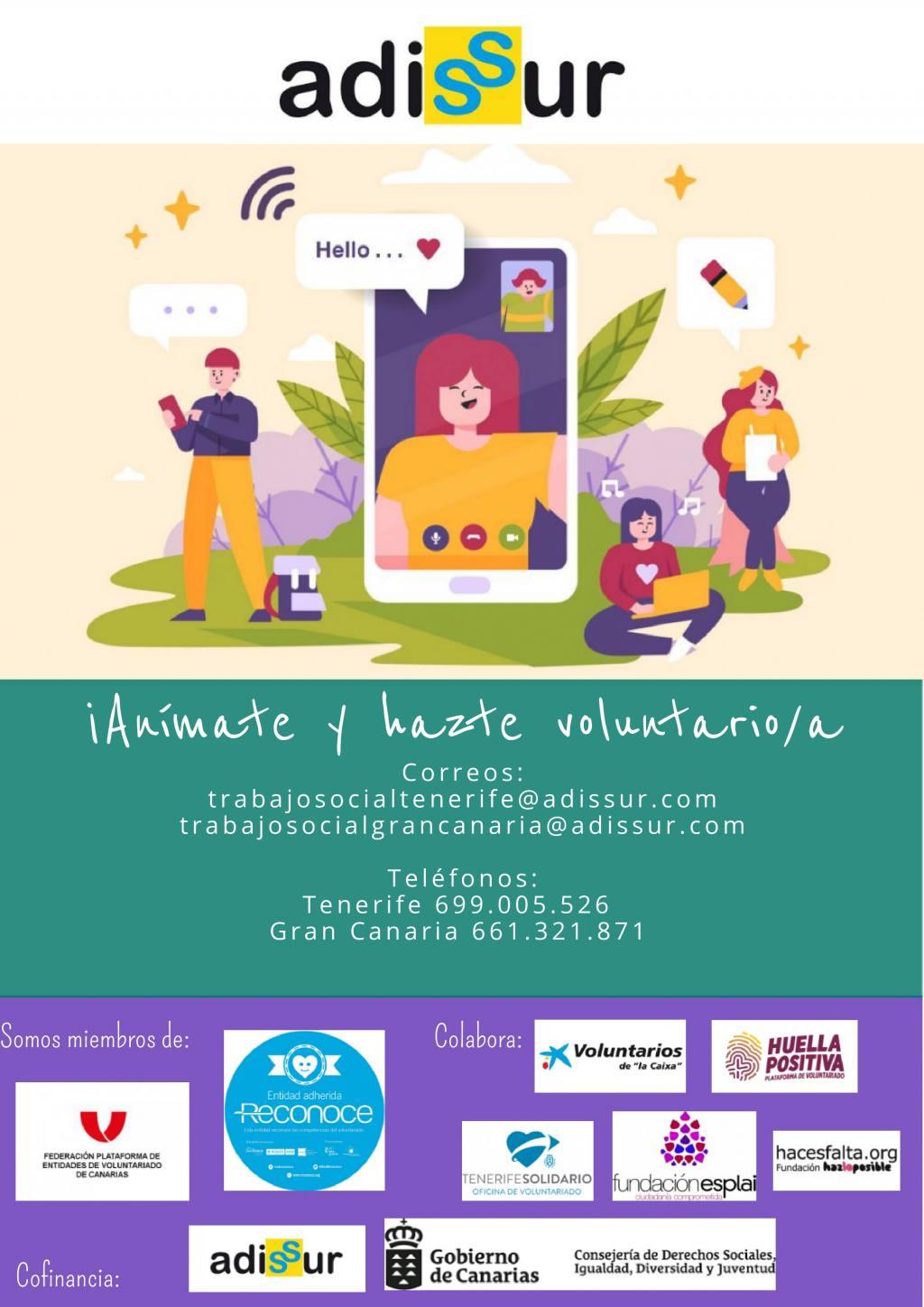 ADISSUR (Asociación de Discapacitados del Sur)
Voluntario/a para trabajar con Personas con Diversidad Intelectual

Representative:
Francisco
Description of the project and the work to be done
Las áreas de actuación del Voluntariado están comprendidas en las actividades y servicios programados, tales como: ocio, deporte, jornadas lúdicas, servicio de apoyo puntual, excursiones, visitas, piscina, talleres, estancias de respiro familiar, etc.; así como cualquier otra actividad y/o servicio que se programará durante el periodo que se ejecute voluntariado.
Project Objectives
Quality education
Gender equality
Reduced inequalities
Peace, justice and strong institutions
Type of activity
Local volunteering
Neighborhood
Las Palmas de Gran Canaria
Number of places
50 places
Languages spoken by the NGO
Español
Age range
Between 18 and 60 years
Project duration
January 22, 2021 / March 1, 2021
Volunteering time table
Weekly work days:
Flexible
Rules
Personas responsables, con dedicación, que tengan consciencia social, comprometidas con la labor y, sobre todo, con ganas de participar en actividades con el colectivo de diversidad funcional intelectual.
Other projects of this NGO