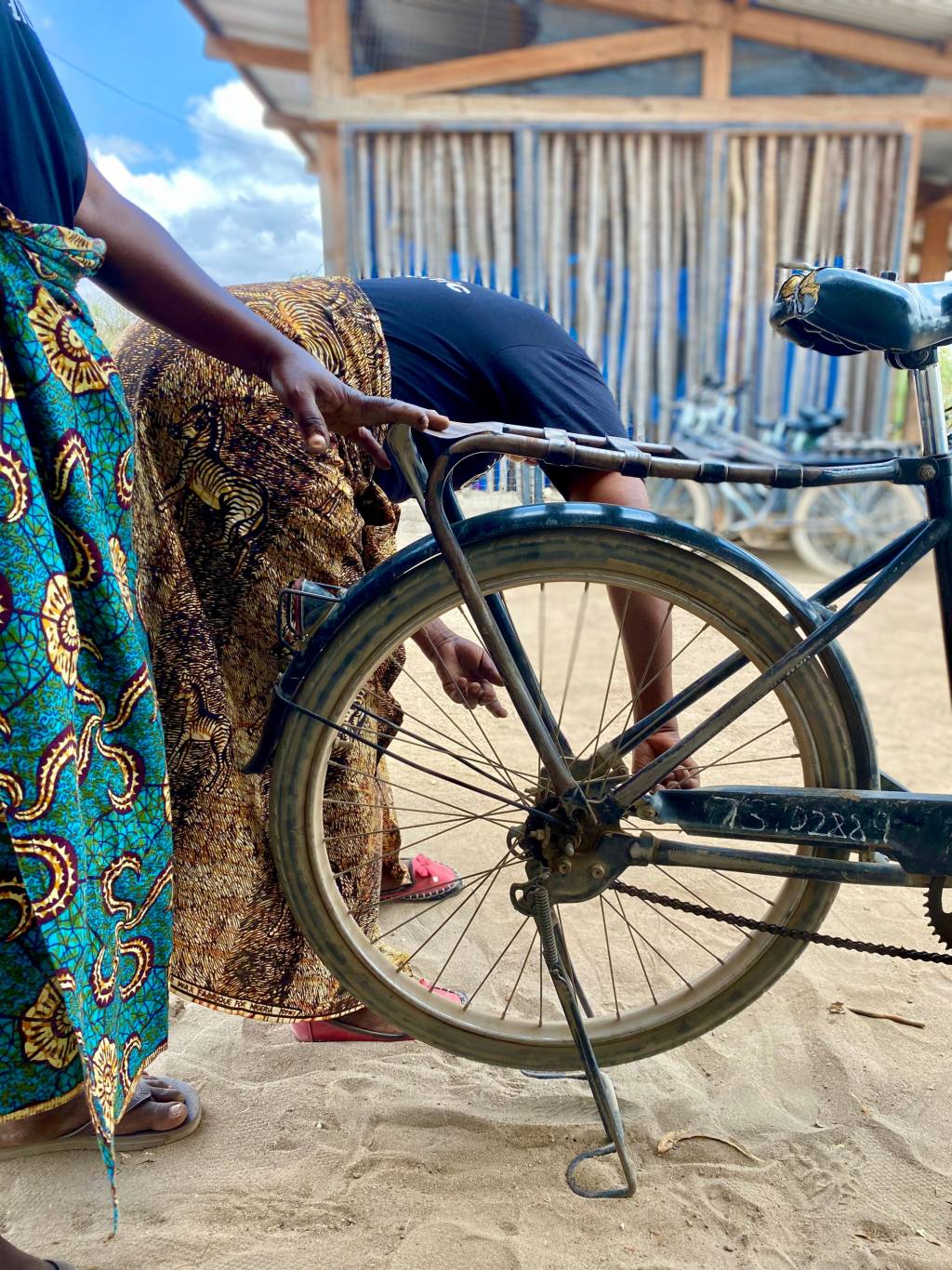 TATU PROJECT
W.E. THRIVE Project

Representative:
Flora Mushi
Description of the project and the work to be done
W.E. Thrive projects
The Bike Shop Project
The Bike Shop project is a bicycle rental business run by the women from communities of Msitu wa Tembo and Londoto; it offers a stable income to managers, promotes responsible income management, incentivizes saving, and gives the villages access to bicycle rentals that save community members time and money.
Micro-lending Project
The women of Msitu wa Tembo and Londoto are motivated to be involved by the opportunity of having more capital accessible and the use of a savings/lending space. It also encourages members to reinforce saving habits and entrepreneurship. The project provides access to skill-building opportunities and capital required to grow their businesses and gain greater financial independence.
The role of W.E. Thrive Project Coordinator is to support the W.E. Thrive Program manager and team members in daily operating duties whilst working together towards long-term goals and strategies. The current long-term objective of 2021 is to create business plans for the individual projects. This will support the project to become more sustainable and assist the women involved to become more independent managers and increase their financial independence.
Project Objectives
Gender equality
Reduced inequalities
Type of activity
International volunteering
Neighborhood
The project will be implemented in the rural part of North Tanzania in the communities of Msitu wa Tembo and Londoto.
Languages needed
A proficient level of English skills / writing and oral
Languages spoken by the NGO
Swahili / English / Spanish / French and Italian
Cost
300 EUROS per month
this will be used for Accomodation if the volunteer wishes to stay in the shared hostel
Experience required
● Experience working/volunteering and living overseas, preferably in a developing country ● Experience working/volunteering with an NGO ● Experience in project coordination ● A good grasp of accounting and finance concepts ● Computer literate across MS office applications
Project duration
Jan
Feb
Mar
Apr
May
Jun
Jul
Aug
Sep
Oct
Nov
Dec
Volunteering time table
Weekly work days:
3 at the office and 2 in the field
Included services
Bed in shared room
Breakfast
Shared WC
Private WC
Shower
Laundry
Rules
● The volunteer position is UNPAID.
● The minimum time commitment is 6 months, but there are opportunities to extend on mutual agreement
● VISA, flights and health insurance are not included
● The volunteer house and office is located in Moshi, Tanzania
● The working week will mainly consist of office hours with one or two days working on the field