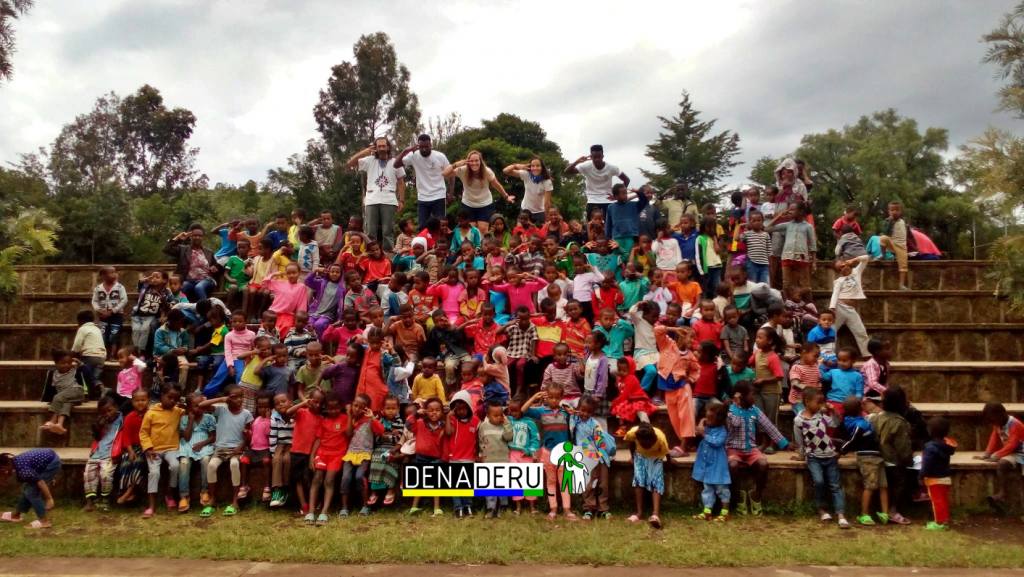 DENADERU
Proyecto educativo y nutricional en Etiopía

Description of the project and the work to be done
Denaderu es una Asociación sin ánimo de lucro con más de 10 años de experiencia en proyectos de cooperación y acción social en Bishoftu, Etiopía.


Voluntariado de cooperación al desarrollo enfocado a la protección de los derechos de la población infantil y juvenil a través de acciones en el ámbito educativo, nutricional y recreativo, en el barrio de Kebelle 2, Bishoftu, Etiopía.
Project Objectives
No poverty
Zero hunger
Good health and well-being
Quality education
Gender equality
Decent work and economic growth
Reduced inequalities
Peace, justice and strong institutions
Type of activity
International volunteering
Number of places
4 places
Languages spoken by the NGO
Castellano / Inglés y Amárico
Cost
-
Manutención, alojamiento y soporte a proyectos
Experience required
Se valorará positivamente : - Conocimiento en inglés, - Contacto previo con Denaderu - Experiencia en cooperación internacional y/o voluntariados de acción social
Project duration
Jan
Feb
Mar
Apr
May
Jun
Jul
Aug
Sep
Oct
Nov
Dec
Volunteering time table
Weekly work days:
Lunes a Sábado
Rules
- Respeto del código de conducta del voluntario establecido por Denaderu.
- Cumplimiento de los horarios y normas de convivencia en terreno.
- Implicación en los proyectos desde el respeto.