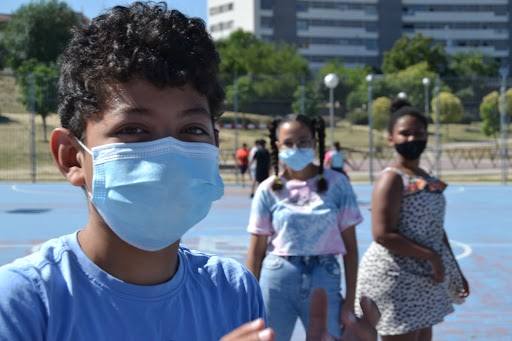 Asociación Valdeperales
Colonias Urbanas de Verano

Representative:
Carlos Ábalos Cocurull
Description of the project and the work to be done
Al terminar el curso escolar, los Programas de Refuerzo Educativo y Ocio y Tiempo Libre de Valdeperales concluyen, y dan paso a las Colonias Urbanas.

Algunas de las características del Proyecto dependen aún de confirmaciones que iremos recibiendo estos próximos días, pero por el momento, tenemos idea de desarrollar las actividades en distintas ubicaciones de los Barrios de Peñagrande y El Pilar, utilizando como espacio principal las instalaciones del Centro Comunitario Guatemala (en la calle Celanova, 2)

Las Colonias tendrán lugar de lunes a viernes, y el horario aproximado que se plantea es de 9:30 a 14:30.

La programación de actividades de cada grupo alternará entre talleres, juegos dirigidos, rutas urbanas, competiciones deportivas, videofórums...

Puntualmente, organizaremos algunas actividades especiales que podrán desarrollarse en otros espacios de la zona (Parques, Centros Culturales, Pistas Deportivas o Piscinas Municipales), o incluso fuera del Barrio: gymkhanas, visitas culturales y excursiones.
Project Objectives
Quality education
Reduced inequalities
Type of activity
Local volunteering
Number of places
10 places
Languages needed
Castellano
Languages spoken by the NGO
Castellano
Experience required
Ninguna, más allá de la ilusión y el compromiso imprescindibles para colaborar.
Project duration
June 27, 2022 / July 22, 2022
Volunteering time table
Weekly work days:
De lunes a viernes, pudiendo considerar opciones alternativas