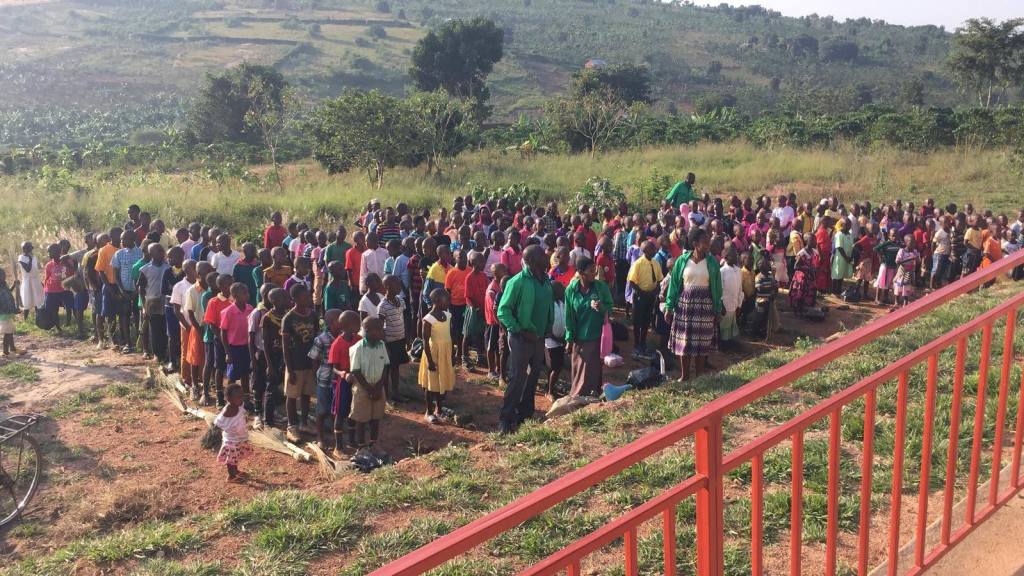 Rafiki Africa
Voluntaria responsable internado de niñas en Uganda

Representative:
Enrique Barreneche
Description of the project and the work to be done
Responsable de internado de niñas en Uganda
Rafiki África está construyendo en Uganda un internado de niñas, destinado a alumnas de últimos cursos de su Colegio de primaria, y posteriormente a las de secundaria, con el propósito de que puedan tener un entorno de estudio y trabajo del que no pueden disfrutar en su hogar familiar, que está a menudo muy alejado del Colegio, con desplazamientos a pie largos y penosos, y sin condiciones para el estudio en su casa (sin luz eléctrica, con hacinamiento, etc.…)
Buscamos una voluntaria que se haga cargo del funcionamiento del internado, ocupándose de que se cumplan las normas de estudio y convivencia y estar al tanto de su formación humana. También de la alimentación (cena por las noches, ya que las otras comidas se hacen en el Colegio), limpieza y orden en las instalaciones, higiene y vestido de las niñas, supervisión de salidas, etc.…En definitiva, del perfecto funcionamiento del internado en todos los aspectos, tanto educativos como habitacionales. Se requiere un buen conocimiento del idioma inglés, que es el oficial del país, aunque pocas personas lo hablen
Tendrá a su cargo otras personas para ayudarla
Deberá estar dispuesta a residir al menos un curso académico (año natural). En los primeros meses de estancia participará además en la supervisión de las obras de construcción del edificio, y de su acondicionamiento.
Rafiki África se caracteriza por operar sin costes de estructura. Todas las donaciones y aportaciones dinerarias se emplean íntegramente en las operaciones en Uganda, sin sueldos ni retribuciones intermedias. Los voluntarios han de sufragarse sus gastos de viaje, aunque los costes de su estancia corren íntegramente por cuenta de la organización
Operamos en una región muy deprimida, y nuestras actividades se centran en el área educativa (niños, y cursos para adultos), sanitaria (agua, y atención médica), y de generación de riqueza, a través de microcréditos, actividades agrarias (granja y cultivos agrícolas), además de la capacitación agrícola a través de actividades formativa para niños y adultos.
Project Objectives
No poverty
Zero hunger
Good health and well-being
Quality education
Gender equality
Decent work and economic growth
Reduced inequalities
Type of activity
International volunteering
Languages needed
Inglés y español
Languages spoken by the NGO
Inglés / francés / español
Age range
Between 25 and 65 years
Project duration
No specific dates
Volunteering time table
Weekly work days:
toda la semana
Included services
Volunteer insurance
Bed in single room
Breakfast
Lunch
Dinner
Shared WC
Shower
Laundry
Internet