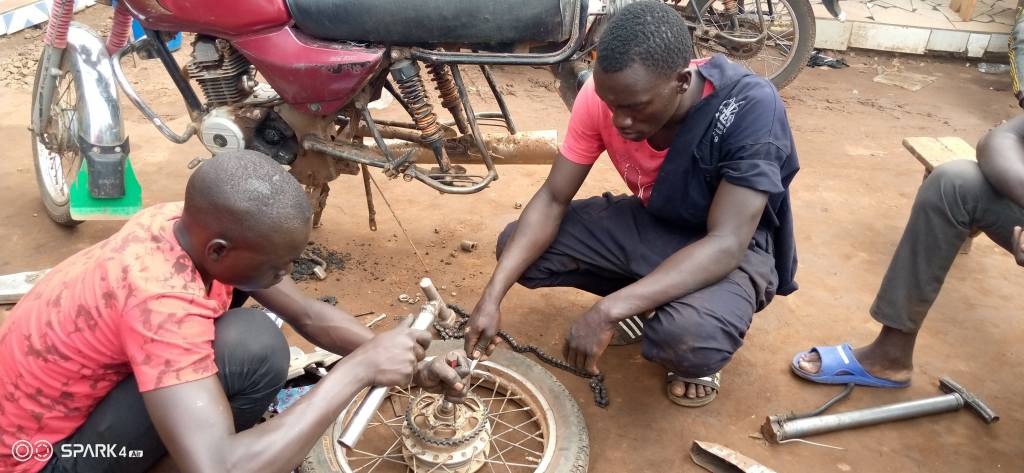 PUREWISH FOUNDATION UGANDA
Purewish Foundation Uganda is a non profit organization in Uganda, northern region, supporting disadvantaged children, at risk youths and women.Currently we Establishing a free Vocational skill training center for at risk Youths and Women

Representative:
Enachu Frederick Edmos
Description of the project and the work to be done
We want volunteers to help raise funds to build a free vocational skill training center. This project is an activity of Purewish Foundation Uganda a non profit organization in Uganda, northern region, formerly know us war tone region. The project will build a free vocational skill training center for youths and women who did not have opportunity to attend formal education due to insurgency that crippled education and other human development activities.
some of the beneficiaries are war returnees, raped victims, people who lived n camps, people from poor families, child headed families, orphans, former street children and school dropout.
Project Objectives
No poverty
Zero hunger
Good health and well-being
Quality education
Gender equality
Decent work and economic growth
Industry, innovation and infrastructure
Reduced inequalities
Peace, justice and strong institutions
Partnerships for the goals
Type of activity
Virtual volunteering
Neighborhood
Lira District
Number of places
6 places
Languages spoken by the NGO
English
Experience required
fundraising skills
Project duration
No specific dates
Volunteering time table
Weekly work days:
Monday to Friday
Included services
Breakfast
Laundry
Internet
Rules
observe child protection policy
Other projects of this NGO