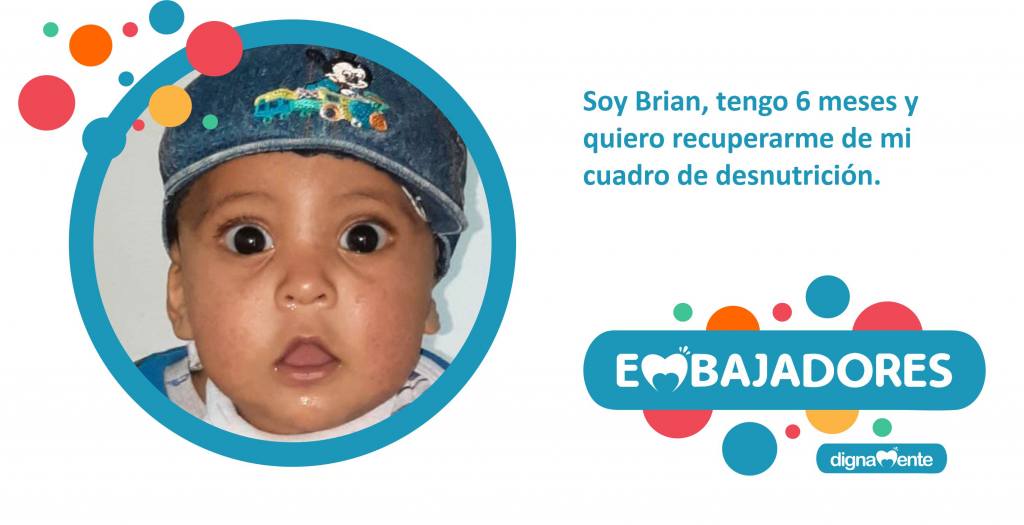 Fundación Dignamente
Embajadores Dignamente | Voluntariado en Pandemia

Representative:
Heriberto
Description of the project and the work to be done
Ser Embajador consiste en cumplir desafíos.
El primero es cubrir el tratamiento médico y nutricional equivalente a
$6.200 mensuales para un niño en estado de desnutrición.
Su único compromiso será el de sumar voluntades a su causa para llegar.
A medida que el Embajador cumple objetivos, se le van sumando otros desafíos a cumplir.
Project Objectives
No poverty
Zero hunger
Good health and well-being
Reduced inequalities
Type of activity
International volunteering
Region
Santiago del Estero
Number of places
17 places
Languages spoken by the NGO
Español
Age range
Between 18 and 70 years
Project duration
No specific dates
Volunteering time table
Weekly work days:
¡Los días que creas necesario!