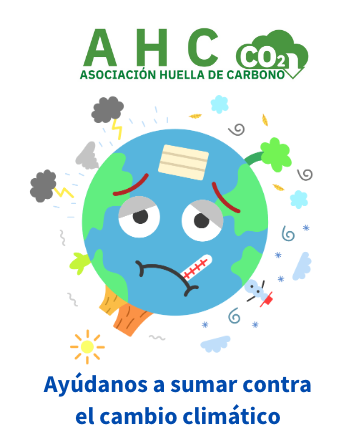 Asociacion Huella de Carbono
Asociación Huella de Carbono: Cambio Climático

Representative:
Daniel Vazquez Sanz
Description of the project and the work to be done
Voluntariado online:

Hola, Somos la Asociación Huella de Carbono, una ONG Española que se dedica a ayudar a la sociedad a calcular la huella de carbono de ciudadanos, profesionales, organizaciones y Pymes.

Buscamos voluntarios de cualquier edad ( juniors y seniors) que desde España quieran - tanto presencial como en remoto

Familiarizarse con el proceso para poder ayudarnos a calcular el CO2 de las personas que lo soliciten. Nosotros te formamos para que puedas ayudar a reducir la huella de carbono a los demás, ya sea tu propio negocio/organización o el de otras personas

Este es un trabajo No remunerado.
Project Objectives
Affordable and clean energy
Sustainable cities and communities
Responsible consumption and production
Climate action
Type of activity
Local volunteering
Number of places
100 places
Languages spoken by the NGO
Español / Frances / Ingles
Experience required
Personas con interés por el cambio climático Manejo de Office a nivel usuario: Excel, word, powerpoint, etc Sentirse bien en una organización online, completamente digital que te ayuda a poder invertir tu tiempo de forma eficiente y cuando tu quieres.
Project duration
No specific dates
Volunteering time table
Weekly work days:
Se suele emplear 1 hora a la semana de forma remota.
Rules
Querer cambiar el mundo
Estar preocupado por el cambio climático.
Formarse para aprender a medir la huella de carbono
Aplicar su formación en la ayuda a Entidades