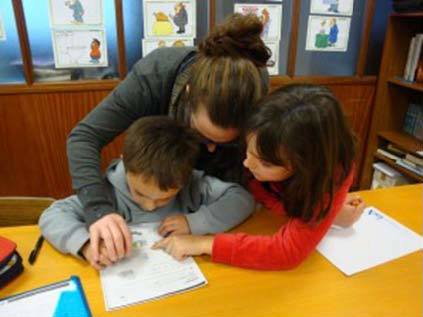 ACCIÓN SOLIDARIA DE GALICIA - ASDEGAL -
Apoyo Socioeducativo a menores en riesgo de exclusión social

Representative:
Carmen López Mosquera
Description of the project and the work to be done
Uno de los derechos fundamentales de los menores es la educación y por este motivo Asdegal ofrece en este programa clases de refuerzo a menores que cursan primaria, secundaria y bachillerato y cuyas familias se encuentran en riesgo de exclusión social.
Paralelamente también colaboramos con centros de menores tutelados por la Xunta de Galicia en los que nuestros voluntarios asisten prácticamente a diario a apoyar con refuerzo escolar a estos menores.
Project Objectives
Quality education
Type of activity
Local volunteering
Number of places
10 places
Languages needed
Castellano
Languages spoken by the NGO
Castellano
Experience required
Se necesita una persona responsable, con gran capacidad de formación, entusiasta, con una gran capacidad organizativa.
Project duration
No specific dates
Volunteering time table
Weekly work days:
Indiferente. Cuando pueda el voluntario/a. Días alternos
Rules
El voluntario/a ayudará a estos menores dos horas en horario de mañana en aquellas asignaturas donde tienen más dificultad.
Other projects of this NGO