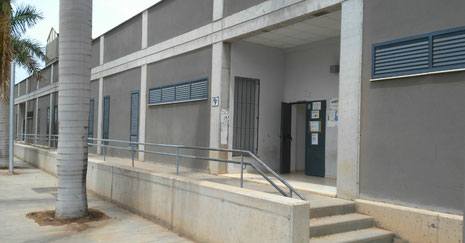 Asociación de Discapacitados del Sur
VOLUNTARIADO PARA TRABAJAR CON PERSONAS CON DIVERSIDAD FUNCIONAL INTELECTUAL

Representative:
Bárbara González Díaz
Description of the project and the work to be done
Buscamos a personas comprometidas y responsables, dispuestas a colaborar con el colectivo de diversidad funcional a la hora de dar nuestros servicios como Asociación; que cuenta con todo tipo de diversidad funcional y sin límite de edad. Nuestro horario es de lunes a viernes de 16:00 a 20:00 horas; los fines de semana participamos en excursiones y/o respiros familiares. Tenemos tres sedes en activo: en Las Palmas de Gran Canaria, Vecindario y Teror (esta última abre dos veces al mes por lo pronto). La labor del/la voluntario/a en ADISSUR consiste en servir de apoyo al personal técnico en la atención directa con los/as usuarios/as con el fin de trabajar la autonomía personal y la inserción social.
Project Objectives
Quality education
Reduced inequalities
Type of activity
Local volunteering
Neighborhood
LAS PALMAS DE GRAN CANARIA: Calle Farmacéutico Miguel Padilla, nº 6 (Urbanización Sansofé) 35012 LAS PALMAS DE GRAN CANARIA
Number of places
20 places
Languages needed
Español o el idioma del lugar de procedencia de la persona interesada
Languages spoken by the NGO
Español
Age range
Indifferent (over 18)
Experience required
Cualquier persona interesada en realizar la labor de voluntariado en la entidad, puede tener o no la formación y/o experiencia relacionada con el sector social. En Adissur, los voluntarios/as adquieren habilidades, destrezas, aptitudes y competencias a través, de su labor con nuestros usuarios/as.
Project duration
No specific dates
Volunteering time table
Weekly work days:
De lunes a viernes en horario de 16:00 a 20:00.
Rules
Personas responsables, con dedicación, que tengan consciencia social, comprometidas con la labor y, sobre todo, con ganas de participar en actividades con el colectivo de diversidad funcional intelectual.