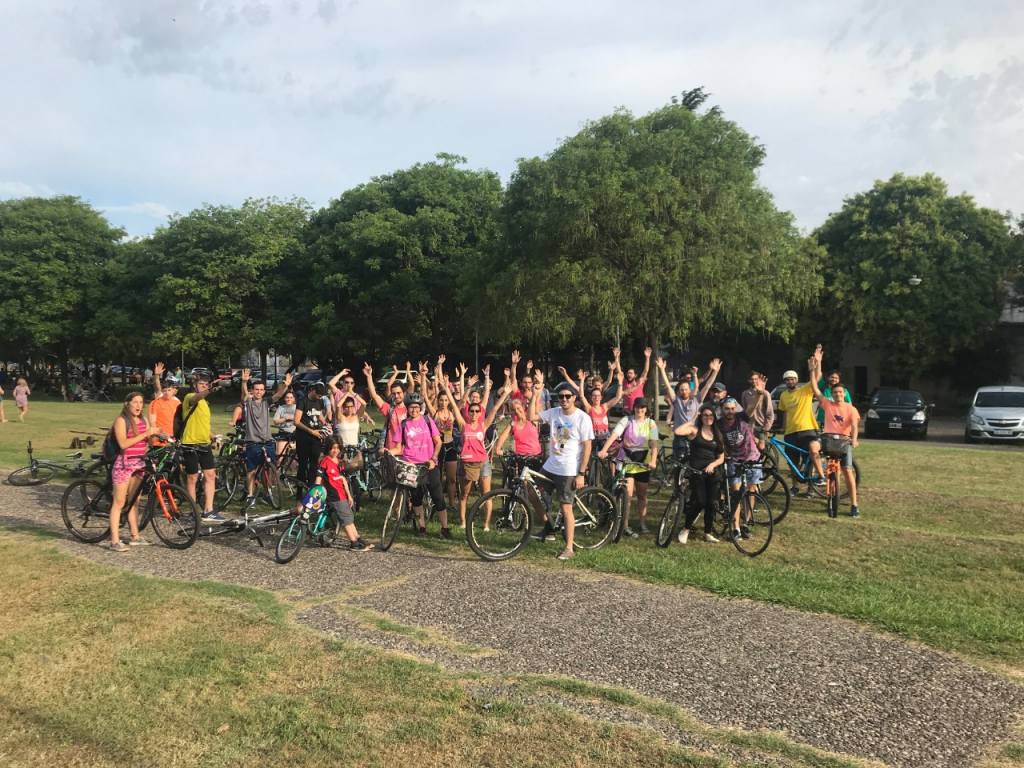 Asociación Civil Soluciones Tecnológicas Sustentables Rosario
Soluciones Tecnológicas Sustentables Rosario

Representative:
Betsabé Rodríguez
Description of the project and the work to be done
En STS Rosario se realizan diferentes iniciativas voluntarias para promover la resiliencia comunitaria en la ciudad de Rosario.
A través de las diferentes áreas de trabajo, STS Rosario promueve los acciones para lograr una sociedad más justa y sustentable. Entre ellas podemos nombrar a Comunicación y Contenido, Género e Incidencia Política.

Al mismo tiempo, existen grupos de trabajo que abordan temáticas específicas como ser:

Carpoolear: una plataforma para compartir viajes en auto conocer gente y mejorar la experiencia de viajes por Argentina.
Así se logra un uso más eficiente del automóvil, a los fines de disminuir las emisiones de CO2, el consumo de combustibles fósiles, las congestiones de tránsito, los niveles de smog y ruido en las urbes y la probabilidad de accidentes de tránsito.

Rosario en Bici: este equipo de trabajo busca consolidar la bicicleta como un modo de transporte en la ciudad. Con la intención de lograr que la bicicleta tome un rol fundamental en el transporte diario y se posicione como verdadera alternativa y solución a los problemas de movilidad, eliminando del imaginario que el uso de la bicicleta es sólo recreativo.

De la huerta a la olla: nace con el objetivo de establecer un canal solidario y sistema de donaciones que conecte productores agroecológicos de Rosario y alrededores con comedores de la ciudad. De esta forma la ayuda vale doble:
se lleva alimento sano y de calidad a comedores de Rosario cuando más lo necesitan; y se apoya la producción agroecológica de alimentos y el trabajo de familias, cooperativas, pymes o empresas familiares de la región.
Project Objectives
Zero hunger
Quality education
Gender equality
Affordable and clean energy
Sustainable cities and communities
Responsible consumption and production
Climate action
Partnerships for the goals
Type of activity
Local volunteering
Number of places
5 places
Languages needed
Español Inglés
Languages spoken by the NGO
Español Inglés
Project duration
No specific dates
Rules
Estatuto interno de la ONG. Respeto y horizontalidad en las tomas de decisiones.