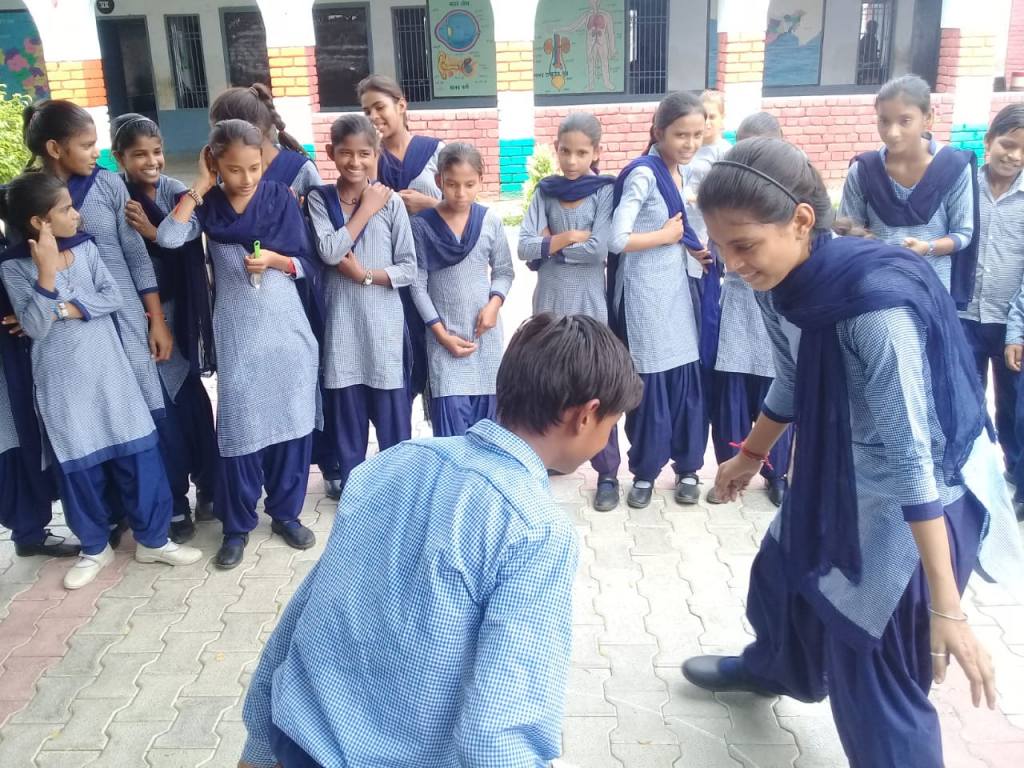 Varitra Foundation
Empowering Rural Girls

Representative:
BALJEET YADAV
Description of the project and the work to be done
Gender inequality has a significant impact on community attitude towards violence against women. The problem of gender inequality has been existing from centuries in our society and has been institutionalized in various forms.
Varitra Foundation is working on redefining community attitude towards gender through multi-dimension approach. Varitra works on building access & exposure to enhance the roles of young girls and women at the community level by making them more vocal about their needs, strengths and challenges. Our goal is to see them become forerunners of change through strong leadership not only within their community but at a larger level. Following are the interventions we undertake to address gender inequality:

 School libraries as gender sensitive spaces – we develop libraries as safe and inclusive spaces in rural government schools to discuss gender sensitive behavioural change issues with school children.
 Girl power centres - we build safe spaces in rural communities for individuals to initiate dialogue and action to fight gender inequalities and work towards creating a gender-balanced environment for themselves. We cultivate life-skills among girls and women from marginalized sections through self-awareness building and behavioural change at the girl power centres.
 Awareness through art: we strive to develop critical thinking among women and men to help challenge gender bias and socio-economic issues affecting their lives and their communities through use of music, movies and photography.

Volunteers can become part of the project through engaging on gender senstization activities based on their skill sets. Varitra team will be orienting and supporting the volunteer throughout the process.
Project Objectives
Gender equality
Type of activity
International volunteering
Number of places
3 places
Languages spoken by the NGO
English / Hindi
Experience required
Volunteers will have exposure to rural India. Volunteers will be provided trainings based on their need and requirements of tasks. Volunteers will also get certificate, support on the ground.
Project duration
No specific dates
Included services
Bed in single room
Breakfast
Lunch
Dinner
Shower
Laundry
Internet