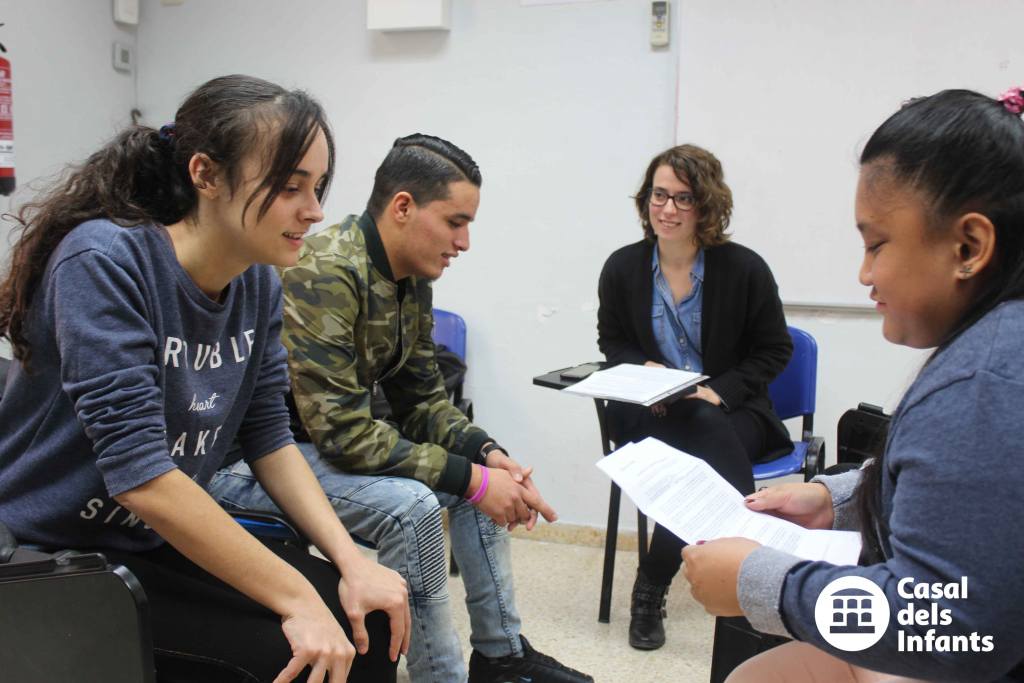 Casal dels Infants ASB
Voluntarios/as para actividad y refuerzo escolar con adolescentes (STA. COLOMA DE GRAMENET)

Representative:
Elisabet Puente Malla
Description of the project and the work to be done
La adolescencia es una etapa vital de gran complejidad, de muchos cambios y relaciones muy intensas. Los chicos y las chicas necesitan un entorno familiar y social estable, que les permita afrontar los cambios con autonomía, independencia y seguridad.

En el Casal Obert Adolescente ofrecemos a los chicos y chicas, entre 12 y 16 años, y a sus familias, una atención socioeducativa individualizada, integral e intensiva, con el objetivo de prevenir e intervenir en las situaciones de riesgo. Donde puedan desarrollar sus habilidades personales, relacionales y de aprendizaje, a partir de su participación en actividades lúdicas y formativas. Reforzando también las capacidades de los padres y madres, a través de recursos y herramientas educativas, que les permitan dar apoyo a sus hijos e hijas.
Las personas voluntarias realizan un voluntariado con un compromiso mínimo de una tarde a la semana durante mínimo tres meses.
Project Objectives
Quality education
Type of activity
Local volunteering
Neighborhood
Santa Coloma de Gramenet - barrio de Raval y Llefià
Number of places
10 places
Languages needed
Castellano
Languages spoken by the NGO
Catalán / castellano
Age range
Between 21 and 65 years
Experience required
Se valorará experiencia en el trato con adolescentes o jóvenes asi como experiencia realizando actividades de tiempo libre (con objetivos educativos) y haciendo tareas de refuerzo escolar. No se requiere formación concreta, únicamente motivación, compromiso y una actitud positiva.
Project duration
Jan
Feb
Mar
Apr
May
Jun
Jul
Aug
Sep
Oct
Nov
Dec
Volunteering time table
Weekly work days:
De lunes a viernes, un día a la semana
Rules
La persona interesada tiene que comprometerse a llevar a cabo el voluntariado durante tres meses mínimo, una tarde a la semana (siempre la misma tarde). El horario será de 16h a 20h, asi que se ruega puntualidad y constancia. No se tendrá contacto ni relación con los adolescentes o con sus famílias fuera del horario del voluntariado, por lo que se ruega no dar datos personales, redes sociales, etc.
Other projects of this NGO