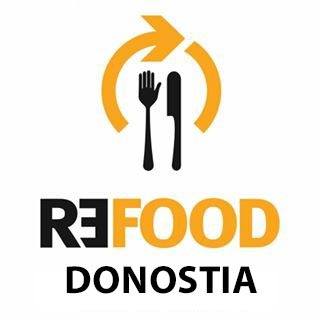 Refood Donostia
(Re) distribuidor/a del excedente alimentario

Representative:
Guillermo
Description of the project and the work to be done
Actualmente, el proyecto está en fase de creación, por lo que a día de hoy no se está repartiendo comida.
Si quieres colaborar redistribuyendo el excedente alimentario, apúntate aquí y en cuanto se ponga en funcionamiento el proyecto contactaremos contigo.

El funcionamiento de este voluntario/a es participar en las rutas organizadas por los gestores para pasar por los bares/restaurantes/comedores del barrio que participen en el proyecto y llevar desde aquí la comida directamente a los hogares de las personas beneficiarias. Al no disponer de un lugar para almacenar la comida, estas rutas son nocturnas (en Madrid se trabaja desde las 20:00 hasta las 22:30). Por esto mismo, es mejor trabajar los días que estos establecimientos cierran más pronto. En Donostia, por ejemplo, se propondría trabajar los lunes, martes, miércoles y domingos. De nuevo, la distancia entre recogida y reparto se organiza para que sea mínima. Estos repartos son a pie, en bicicleta, en coche o en furgoneta, en función de la cantidad de comida y de la distancia
Project Objectives
No poverty
Zero hunger
Reduced inequalities
Sustainable cities and communities
Responsible consumption and production
Type of volunteering
Local volunteering
Number of places
150 places
Languages needed
Ninguno en particular
Languages spoken by the NGO
Castellano / Euskera / Inglés
Age range
Indifferent (over 18)
Experience required
Nada en concreto. Ganas!!
Project duration
No specific dates
Volunteering time table
Weekly work days:
1 o 2 días a la semana