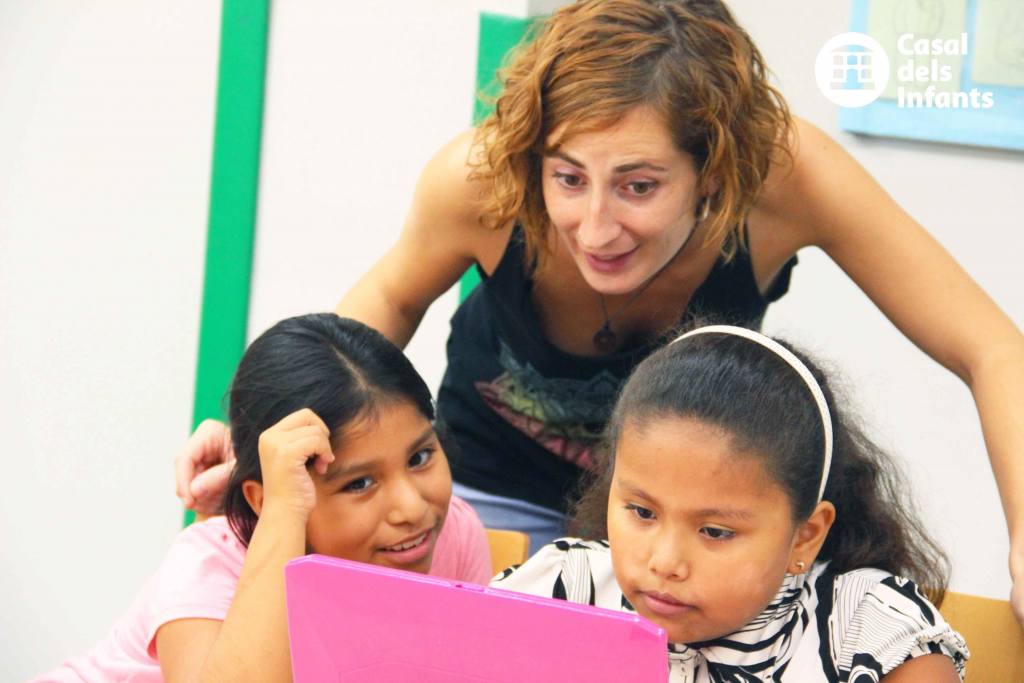 Casal dels Infants ASB
Voluntarios/as para actividades y refuerzo escolar con infancia (ST. ADRIÀ DE BESÓS)

Representative:
Elisabet Puente Malla
Description of the project and the work to be done
En los Centros Abiertos Infantiles acompañamos integralment a niños de 3 a 12 años, en grupos de edad diferenciados, y sus famílias, según las necesidades que detectamos en cada barrio, para prevenir e intervenir en situaciones de riesgo.
Lo hacemos a partir de planes educativos individualizados, con los cuales abordamos situaciones de fragilidad familiar, a través del acompañamiento y el refuerzo escolar, el juego y los hábitos saludables. Prestamos especial atención a la implicación de las familias durante el proceso, así como al trabajo coordinado con las escuelas, los servicios públicos y los recursos de los barrios donde actuamos.
Por las tardes construimos espacios de seguridad y confianza para que encuentren referentes positivos y puedan continuar aprendiendo y desarrollándose.
Las personas voluntarias realizan un voluntariado con un compromiso mínimo de una tarde a la semana durante mínimo tres meses.
Project Objectives
Quality education
Reduced inequalities
Type of activity
Local volunteering
Neighborhood
Sant Adrià de Besós - Barrio de La Mina y Besós
Number of places
30 places
Languages needed
Castellano como mínimo
Languages spoken by the NGO
Catalán y Castellano
Age range
Indifferent (over 18)
Experience required
Se valorará experiencia en el trato con infancia de 3 a 12 años asi como experiencia realizando actividades de tiempo libre (con objetivos educativos) y haciendo tareas de refuerzo escolar. No se requiere formación concreta, únicamente motivación, compromiso y una actitud positiva.
Project duration
Jan
Feb
Mar
Apr
May
Jun
Jul
Aug
Sep
Oct
Nov
Dec
Volunteering time table
Weekly work days:
De lunes a viernes, una tarde a la semana mínimo
Rules
La persona interesada tiene que comprometerse a llevar a cabo el voluntariado durante tres meses mínimo, una tarde a la semana (siempre la misma tarde). El horario será de 16:30h a 20:30h, asi que se ruega puntualidad y constancia. No se tendrá contacto ni relación con los niños/as o con sus famílias fuera del horario del voluntariado.
Other projects of this NGO