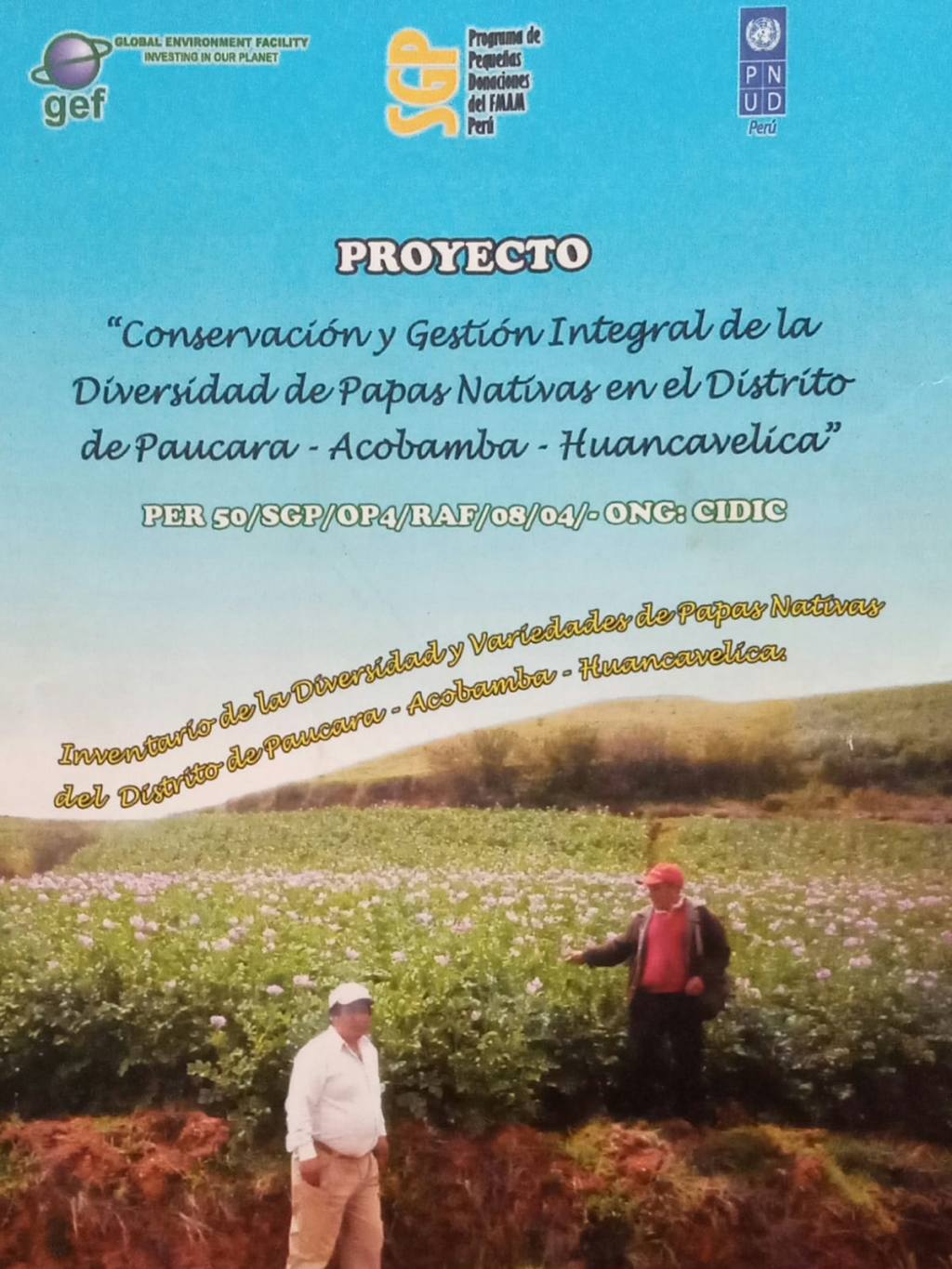 CENTRO DE INVESTIGACION Y DESARROLLO INTEGRAL A LA COMUNIDAD
Conservación y Gestión Integral de la Diversidad de papas nativas en el distrito de paucara

Representative:
Maria Sedano Osnayo
Description of the project and the work to be done
1. Elaboración de una línea de base.
2. Implementación del programa de conservación en situ y uso sostenible de la biodiversidad.
3. Módulos de capacitación y transferencia de capacidades en manejo de semilla, cosecha y post - cosecha.
4. Pasantía de productores conservacionistas a centros de investigación
5. Capacitación en tecnologías de producción y manejo agronómico.
6. Registro y inventario de la diversidad y variedades de papas nativas.
7. Fortalecimiento institucional y gestión empresarial.
Project Objectives
Sustainable cities and communities
Type of activity
International cooperation
Languages needed
Castellano y Qechua
Languages spoken by the NGO
Qechua / Castellano
Age range
Between 18 and 50 years
Experience required
ING. AGRONOMO, SOCIOLOGO
Project duration
No specific dates
Volunteering time table
Weekly work days:
Semanal
Rules
Conocimiento de la biodiversidad
Conocimientos de técnicas ancestrales.